design
Students' association
2018, 29 Aug
During my time at the students' association Demos, I was part of the DECO (DEsign COmmitee) for 6 years, a committee responsible for design and branding at the association.
Logo
Apart from the official, formal logo, the association uses a less formal logo for branding during the introduction week and related events for new students. I designed the logo that was used in 2014, and was continued to be used for the subsequent 5 years. During each introduction week of the university, around 250 students would be walking around in t-shirts with this logo.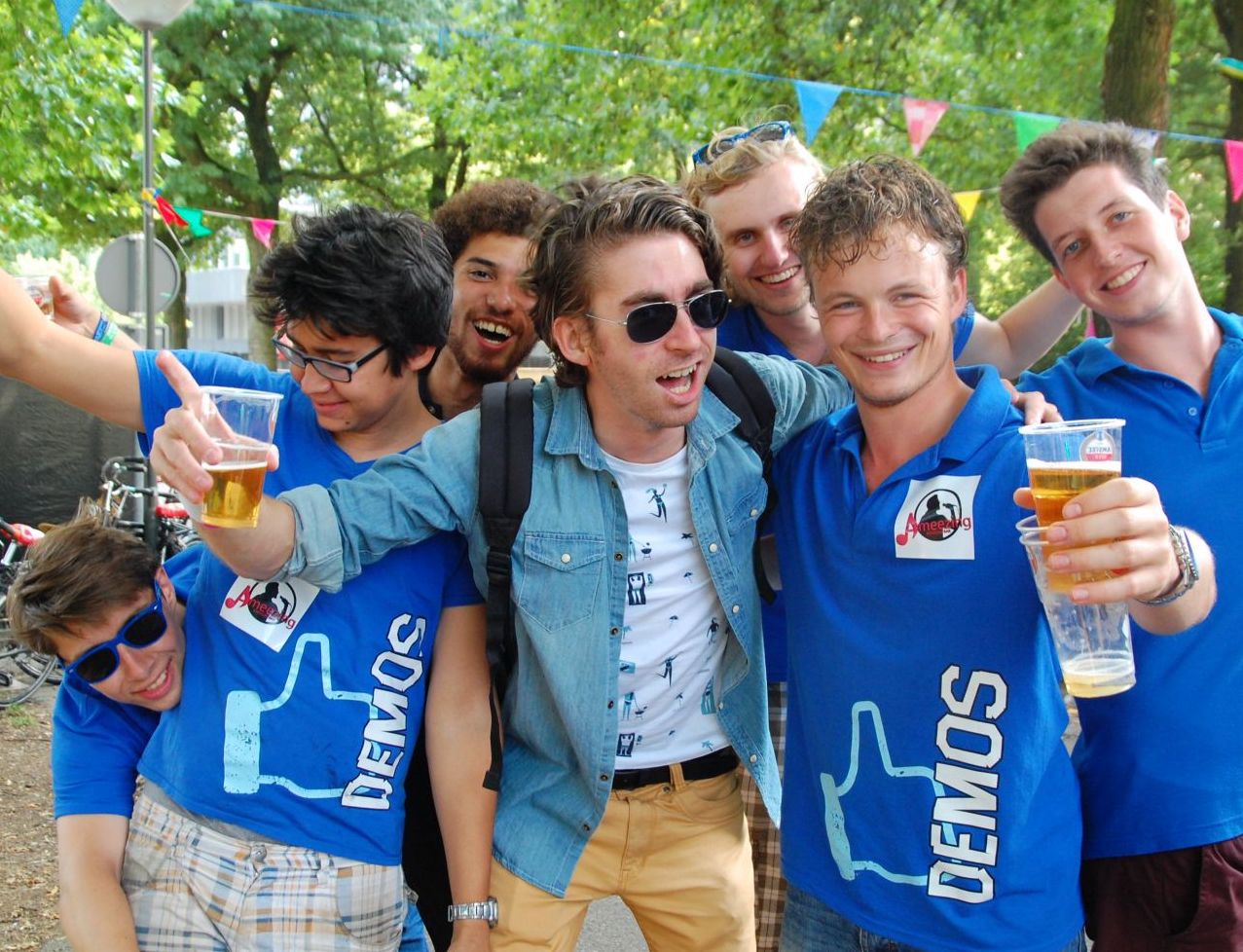 IntroMapp
I built an app to guide new students during the introduction week of the university. It would feature the programme for the week, and a map to show which buildings and locations the new students would visit. In addition, it showed you useful locations, such as nearby supermarkets and ATMs, and news updated throughout the week.
Move to a new building
The association moved to a new building during my memberships, which required a lot of cooperation and organisation. I played a role by designing promotion material to attract investors and funding to support our relocation. To this end, I designed this folder with information, which was sent, amongst others, to the mayor of the city.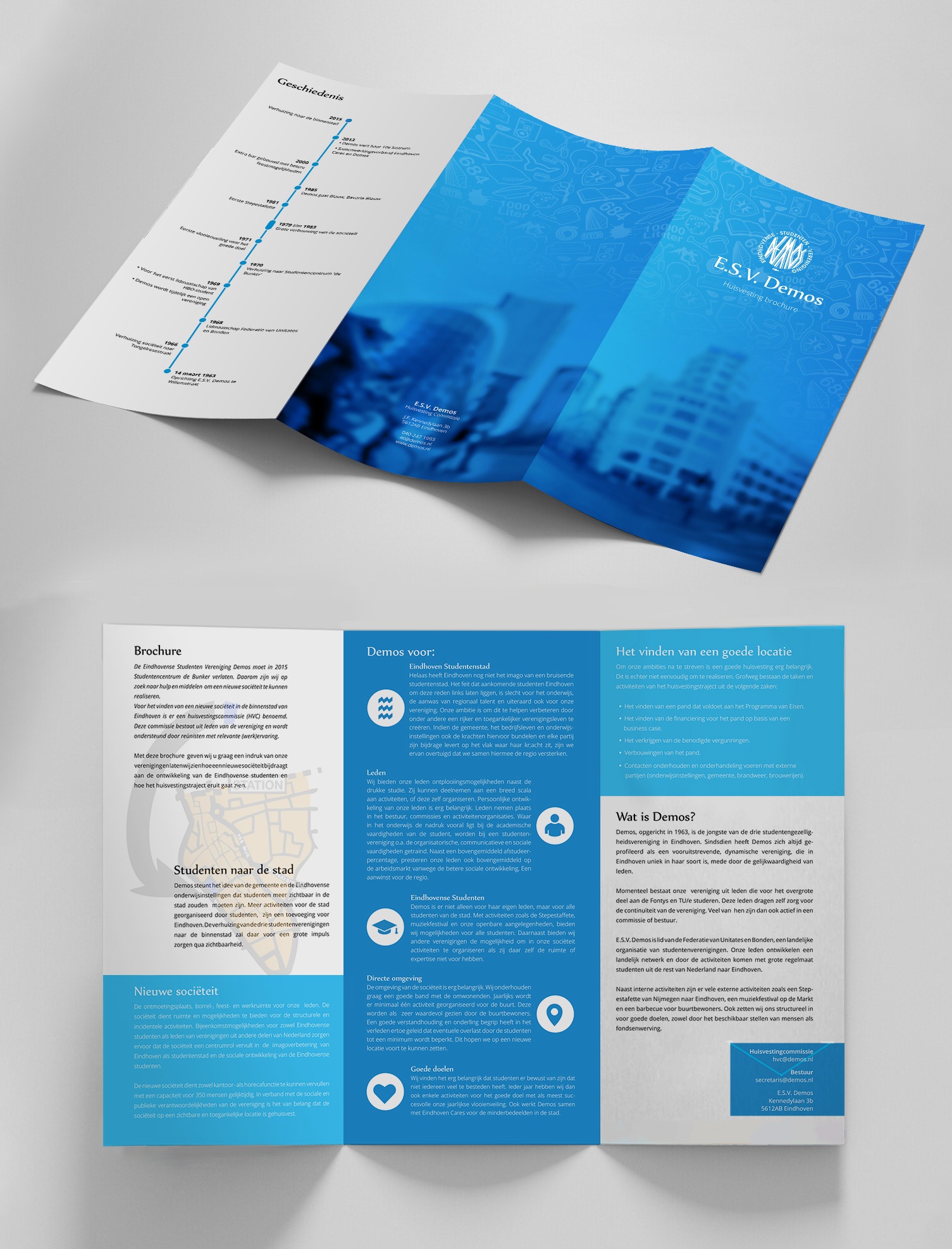 Events
The main goal of the DECO was designing material to promote events, so I made quite a few flyers and posters. A few examples: